---
Experience the Solar System like never before with the 3D Solar System Crystal Ball!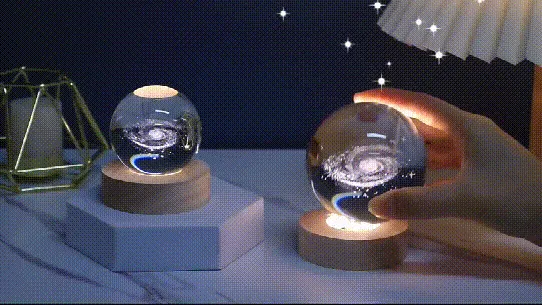 The 3D Solar System Crystal Ball creates a highly realistic view of the planets,including Earth,all labeled with a beautiful white engraving.When a light is placed below it, the Planets laser engravings detail will illuminate, making it the perfect desk ornament or night light.
          


Unlike anything you're ever seen before,this is a beautiful gift for anyone interested in crystals or for astronomy lovers and sky gazers,watch their eyes glow when they open it up and see the Planets of our Solar System before them like never before!
          
Mani Features:

▶High Quality Material
Made of high-quality crystal,transparent and clear and it feels smooth and delicate.

▶3D Carving Technology
Adopt 3D inner carving process.The pattern is novel and three-dimensional.
          


▶Luminous Base
Made of superior wood, the light source is placed at the bottom and the soft light seems to warm the whole world up.
             
🎁Perfect educational toy for kids.
Highlights:
Made with high-quality crystal, 3D laser cutting technology
Clear and stereoscopic.
Comes with a USB chargeable light base
Comes with a gift box and bag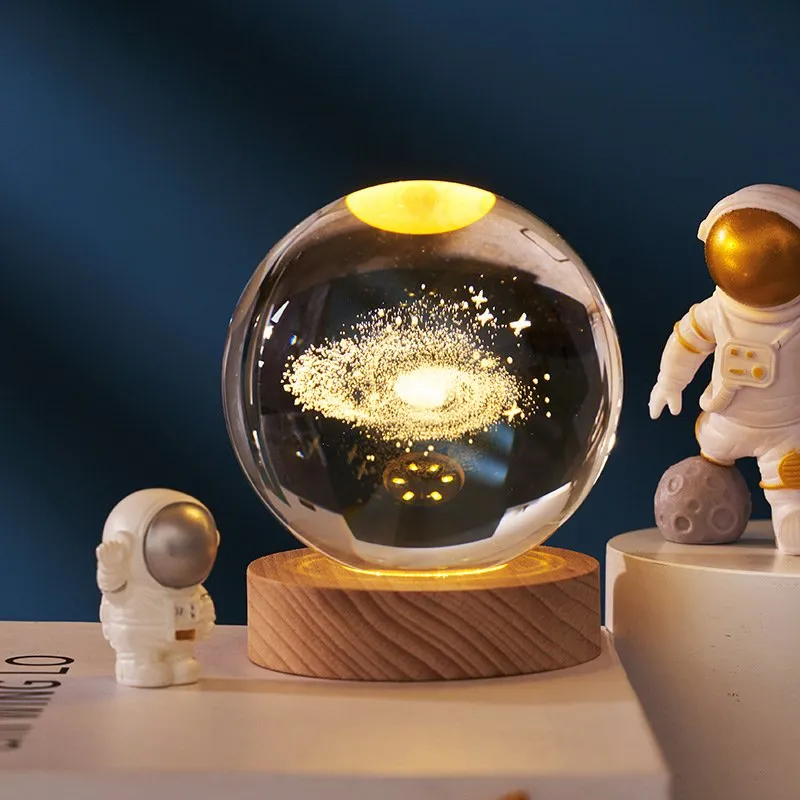 Package Included:
1 × Crystal Ball
1 × Wooden light Base
1 × USB Cable
1 × gift box