---
Giving a relaxing spa treatment to your furry friend can be fun for both of you. Your pet will feel relaxed, rejuvenated and happy to have the spa at home
The Aquapet™ Bathing Tool is the world's first wearable combination sprayer scrubber that can be turned on and off by simply making a fist. Stay in total control over your pet and the flow of water during the entire bathing process

Benefits
Bathe Your Pet the Easy Way – Save time, money, and water when you wash your furry friends at home with this innovative pet shower attachment. The original Aquapet™ Pet Bathing Tool is easy to install and operate. It makes bath time a breeze for you and your pets.
End the Mess & the Stress – This all-in-one tool lets you brush and rinse your pet simultaneously, speeding up bath time and eliminating the need for bucket rinsing. The button mechanism in the center of the scrubber lets you click easily from ON to OFF with one hand, leaving your other hand free to soothe your pet.
Indoor/Outdoor Use – The Aquapet™ sprayer/scrubber comes with adapters to fit shower spigot or garden hose, so you decide where to set up your pet bathing station. Create a puppy or cat grooming station indoors in your tub, or set up a horse or large dog shower outside.
Ergonomic Design – With its one-size-fits-all design, the innovative Aquapet™ Pet Bathing Tool straps securely to either hand. The ON/OFF button rests right in your palm, for ease of operation. No more fumbling with faucets or spraying water all over the bathroom. The strap adjusts easily to fit all hand sizes.
Made of Quality Materials silicone, which is strong enough to scrub the thickest fur clean, yet soft enough to be gentle on your pet's more sensitive areas. Lifetime warranty on original parts and components.
How to use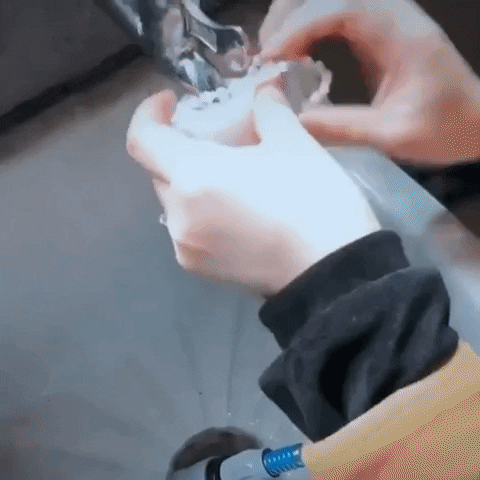 1.

 

Unscrew the shower head from the shower pipe
2.

 

Wrap the shower pipe with the thread sealing tape that is included.
3.

 

Screw the shower adapter onto the shower pipe until it is snug...not too tight!
4.

 

Screw your shower head back onto the threads of the shower adapter
5. On the shower adapter, there is a push-button switch for you to switch between your shower and the Aquapet™
Your dog will Thank you for wonderful and relaxing bath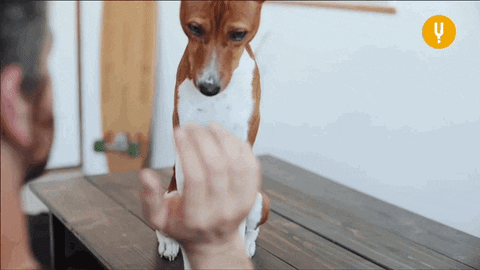 Why Us?
Aquapet™ is an upcoming pet brand that is specialized selling premium products to customers all around the world. 
With over 200,000 pet products, shipped around the globe, you're in good hands (or paws...)
Over 5000 5-star reviews

 

and the number is growing every day!
All orders are shipping fully tracked and recorded in protective packaging.