---
More than 80% of pet owners

 
said that pet hair was a substantial problem in their home and lives.
⚠️ 

WHY REMOVE PET HAIR?
Ruins good furniture and no one wants to sit on a sofa covered in pet hair. 

Bad for allergies eliminating pet hair can be a great benefit to anyone with allergies that might enter your home.

Blocks clean air circulation and may require you to change air filters up to 5x more frequently.

Airborne bacteria from loose pet hair is the #1 cause for pet odors in your home.

Insects and rodents

 

become

 

attracted to the clumps and tumbleweeds of loose pet hair

 

that eventually make it to the floor.
HAIR REMOVAL MADE EASIER.
Rated as the #1 hand-held grooming product for removing pet hair in your home.

No

 

lint paper, filter, or batteries required.

Reusable

 

and works fast on multiple surfaces.

99% of pet hair

 

removed on the first swipe.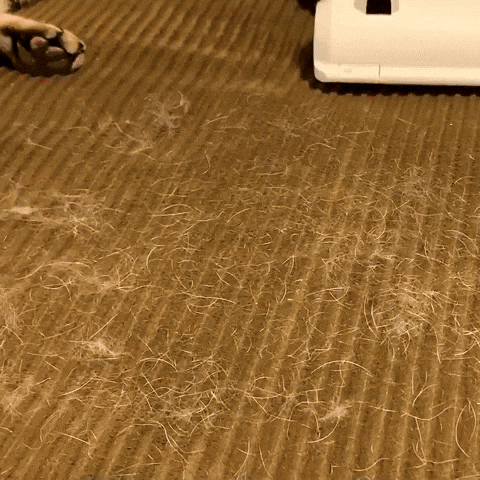 SAY GOODBYE TO PET HAIR.
Remove dog or cat hair from any surface in seconds. Sofas, bedsheets, clothes, or car seats...cleaner living starts today.
Pet Rolly loves to clean: 


Living Room Furniture

Personal Bedding

Car, Truck, or SUV

Sweaters, Pants, or Jackets

Dog and Cat Beds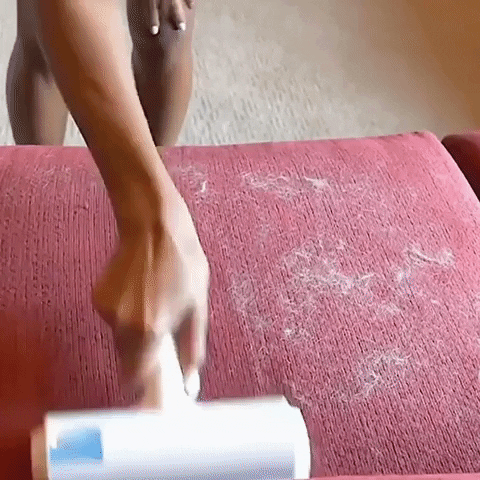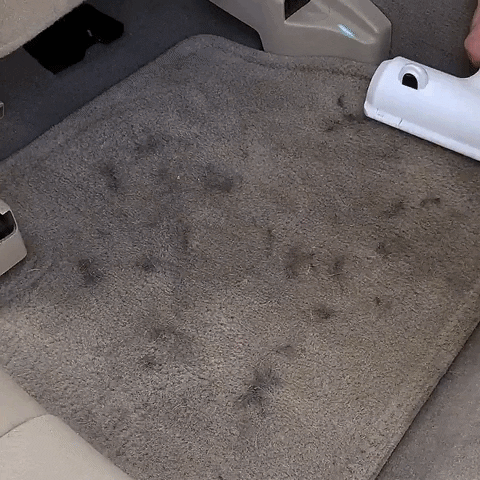 OUR TOP CUSTOMER REVIEWS :
Ayushi 5/5  ⭐ ⭐ ⭐ ⭐ ⭐
Genuinely didn't believe it would be as good as people were saying but I actually can't believe how good this is! We have an Akita x German Shepherd and he is currently shedding like crazy and I've been at a loss as to how to deal with it as nothing seemed to work, but given the reviews I decided to give this a try and was immediately impressed! Our dog has very thick fur and it's been shedding in clumps so I was impressed to see how well the chom chom picked it up with ease!
So happy I no longer have to sleep on fur covered pillows 😂
Overall, VERY happy with my purchase, it works wonders and is so easy to use!
Photos show before and after and it literally took seconds to get it so clean of fur!
Ramesh  4.9/5  ⭐ ⭐ ⭐ ⭐ ⭐
double coated pup owners- this is for you!
how our german shepherd has any hair left is a mystery that will never be solved. she is brushed multiple times a week and still leaves a trail wherever she goes. we recently bought a new couch that is fabric… big change from our previous leather one. it hides the hair well, but i bought this to help in between nights i don't want to vacuum.
last night we brushed her out, gave her a bath, blow dried her… part of my nightly routine is doing a once over with this, but last night we vacuumed the entire house after the bath. so tonight i go to do my nightly couch brush and there WAS STILL SO MUCH HAIR! this thing works like a charm! it takes maybe a minute to go over the entire couch a few times to grab it all. doesn't empty as nice and clean as i'd like, but that just takes a quick wipe down to get the little dirt off. i am seriously impressed and have recommended to all my family and friends.
Priya 4.9/5  ⭐ ⭐ ⭐ ⭐ ⭐
Best purchase I've ever made! I've been holding off on buying one because they are kinda expensive, but I now see the value in it having it. This thing works much better than a vacuum or anything else I have tried. Our current residents are extremely hairy. The winner for most hairy is Dante (pictured). When I saw how much hair that thing pulled from the couch and blankets, I died laughing. It works great and is really easy to clean out the hair. I know what I'm getting pet owners for this year. For real. Do yourself a favor and get one! Dante approved!