---
UNLIMITED CLEAN WATER ON DEMAND FOR DRINK OR PLAY
"SELF-SERVICE" OPERATION
:
no more dog water bowls to clean or fill
PREMIUM QUALITY BUILD:
We designed this water fountain for dogs with heavy gauge steel to guarantee its strength and durability. It also has a leak-proof copper valve and rubber friction pads to minimize movement when in use.
EASY ACTIVATION AND TRAINING:The dog fountain easily dispenses water with a push of the dogs paw with less effort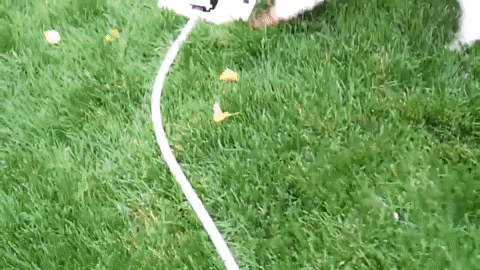 EASY SET UP:
Setting up this doggie water fountain outside requires absolutely no specialized skill. Every purchase comes with bonus adaptors, connectors, and a 2-way Y hose connector that let you easily connect this pet water fountain to your water connection! Adjusting water pressure is done easily using the control valve on the yellow splitter.

Material

: Stainless Steel



Size

: 22x21.5cm



Package Included:



1 x Dog water fountain

1 x 40 inch hose

1 x English user manual